Awesome
I have a lot of different running hats from all the big name brands and this one is by far the best. Comfortable, fits well and looks cool. Off to buy another!
OG Running Winning Red Cap Review by Chris McPhee, PMP
I love the Ben Parkes OG Running Cap | Winning Red. During my search for marathon training advice videos on YouTube, I found Ben's YTC. Ben has an inviting personality, and his UK accent kept me engaged while watching several of his videos. I enjoyed his marathon training tips and vegan diet recipes. Loving the overnight oats recipe. I am in the process of training for my 9th marathon, so I bought Ben's training plan and OG Running Cap. Thanks, Ben!! You Rock!!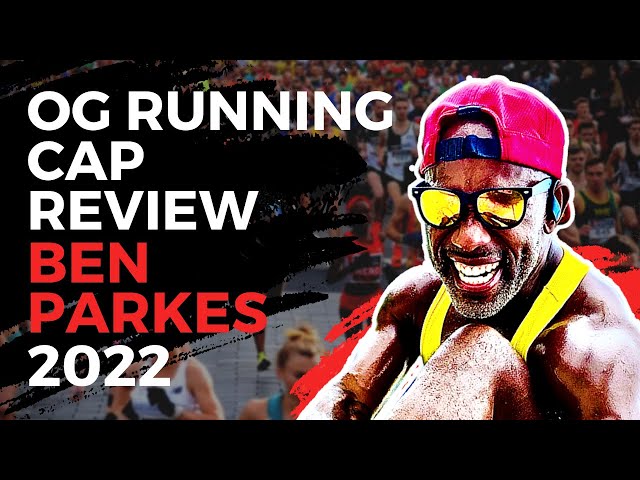 Great quality!
Really good fit. Quality - I fell in a thorn bush (twice) during the Snowdon Ultra 50, and the hat is still in perfect condition. So it's definitely a good quality hat! Also, the bright colour meant my family could easily spot me coming down from the mountains - I would recommend!
Best in the World
My first Ben Parkes Hat last 2 years. Washed almost daily in washing machine. Very light. Keeps the sweat out of the eyes fits perfect. Tried other hats in the meantime but even if they looks the same they are not. The material and the weight is the key.
OG Red hat for the larger head.
I've got a pretty big head. I've struggled to get a running hat that fits but this OG hat is perfect. In fact there's lots of room in it. I can even wear a bandanna under it to stop sweat running into my eyes. So if you've got a large head this is the hat for you.
Great hat for running
Enjoying wearing my Ben Parkes hat for running training and events. (Got a PB in both the events worn the hat for to date so must be making me faster too).
ANOTHER QUALITY CAP
I have many Ben Parkes caps and love them all! Been waiting for a Red one and im not disappointed! Looks great and like all Ben's merchandise, 'excellent' quality!
Just great!
Great hat, speedy shipping and happy to support a great brand! Will be happy to buy from you guys again!
Excellent
Excellent quality cap and I really like the personal touch with the service.
Awesome fit
Class fit. Love the solid red colour way. 🤙🤙