---
Easy to follow and keep to
I have completed a couple of ultras before, more on a wing and a prayer, but after 18 months away from the ultra scene I needed to get a plan to get me back on track. This is just the ticket and I can fit it into a busy work life.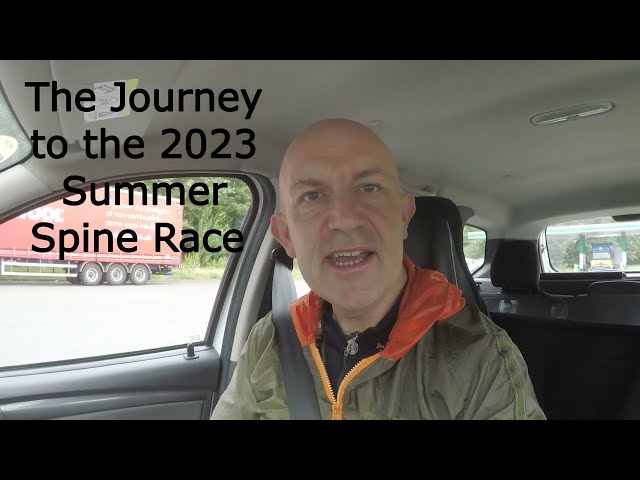 Fantastic Plan!
I purchased this plan after feeling inspired by Ben and Sarah's video of the Maverick Exmoor Marathon. I decided to sign up for the Maverick Exmoor Ultra Marathon. I ran 59km with 2600m of elevation and I felt fantastic right up until 50km, so I knew the plan had worked perfectly for me. As it was for a 50 mile +, I adjusted the volume of the long runs slightly. The plan is really informative and very easy to follow. It's in kms and miles so tailored to all needs. Over the moon with my achievement and just wanted to say a huge thank you, not only for the great plan, but also yours & Sarah's ongoing inspiration on YouTube.
Thanks guys :)
50 Mile Ultra Plan
Ben, many thanks for helping me achieve my goal on my 50miles for 50years challenge. This plan worked perfectly for me, stepping up from the marathon to dip my toes in the water at ultra distance with a 50K as per the plan at week 13, and then successfully navigating the GB ULTRAS Manchester to Liverpool 50 miler on Good Friday. The structure of the plan and detailed but simple to follow guidance for each session was ideal, with this being the only training plan I've ever followed without missing a session and picking up an injury. Maybe it was the cap and not the plan 😉 but either way thanks for helping me #GETTINGITDONE 👍🏻
50 miler - 100km training plan
Have purchased this plan to help with my first non stop 53 mile ultra. It's easy to follow and brilliantly set out. Couldn't resist adding the spring yellow long sleeve to the order too! Thanks team BP!
50 mile ultra plan 🏃🏼‍♂️
🏃🏻‍♂️ I purchased this plan to help me focus and stay motivated for my first Ultra marathon. I aim to run the Centurion Chiltern Wonderland 50 mile ultra 2022 and wanted a plan that would prepare me for this event. I like to prepare early and give my body lots of time to build up the mileage gradually to avoid being injured and find the Ben Parkes plans very informative and easy to follow. The plan suits my running as it gradually builds mileage and allows recovery time as well. Iam also taking part in a virtual 100 day 400 mile challenge and can use the plan to keep me on track to complete this also.
Thanks Ben & Sarah 👍
Excellent
I purchased this plan to help me with the training for my first official 100k race.
I looked at many plans and chose this one due to the varied training sessions and also great value. I am currently half way though the plan and so far it has been great. I enjoy the variety of runs and feel it is working me enough without overtraining with the long run builds and recovery weeks. I am confident that I can complete the plan and have a successful race in February.
Looks the business
Preparing for my second Ultra next year and after looking around I've found Ben's has the most detail. Really looking forward to starting the training and getting it done.
Easy to understand, broken down and written well
Looking forward to undertaking this plan when I run my first ultra, it makes the distance approachable and less intimidating. Excited!
🤩
love the plan and love watching you and Sarah on YouTube for tips on running thanks guys
50 Miler - 100k training plan
Bought a training plan to keep me accountable with training for my next ultra. The plan is so easy to follow and is set out really well. Will definitely buy the Advanced plan when I want to get more competitive times too. Thanks Ben for making the plans affordable too.